It's that time again Lovelies.
I know, you have all been waiting for baited breath with baited breath for? with.
Screw it.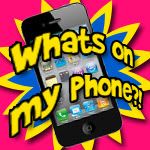 Go link up slores.
Now.
Now Lovelies, let me introduce you to my baller-a coffee table. I bought this sucker at Goodwill and an entire post will be coming up about this beauty and her makeover very soon.
Another one bites the dust ladies and gentlemen. Poor Spiderman, he was all peter(parker)ed out.
Remember me posting about being sick with a bunch of kids that were sick and not mine? Well Even Superman gets sick. Shocked? Me too.
Now this gem (the baby) belongs to my fabulous BFF Forever Nikki (she learned that acronymical term at The School of Redundancy College)
We have this system her and I.
She has four kids, I love on them.
She has lots of laundry but not a whole lot of motivation so I lie on her bed usually cuddling that fatty bundle below and she sorts, folds, and throws.
This happened today and poor Paxton got smothered. We weren't worried enough to stop from laughing or refrain from helping the kid BEFORE I snapped a photo.
Priorities people.
My Mr. Superman is a keeper. He sent me Valentines flowers early so I could enjoy them before packing up and driving 2,000 miles to go find a house. I came home late tonight and found some of them have begun to peek out! Lurve.
My glorious coffee table being smothered like that rolly polly baby above.
Now here is the prize winners peeps.
This here is my trusty, oh so cuddly and loveable body pillow.
Why is it wearing Mr. Superman's ABU top?
Oh I don't know.
It HAS been a long time.
Not that long.
You dirty minxes.