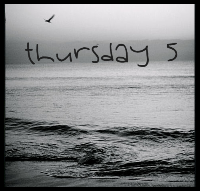 Its time for Thursday Five! Think about some positives from this glorious week, list five of them, then head back to
Mrs. Gambizzle's
page to link that sucker up!

joy·ous
ju·bi·lant
ex·u·ber·ant
thank·ful
mer·ry
1) I have the most incredible husband in the world. I seriously think God created him and sent him down to Earth just for me.
2) I have the best bestie in the universe. She ordered (secretly) some glorious and fabulous gourmet cupcakes from New York that arrived on our doorstep yesterday.
3) My house is slowly but surely being pieced back together.
4) Mr. Superman is going to be working some crazy 12 hour, middle of the night shifts for the month of August (off and on for a few different exercises) and yet, he doesn't complain. Its his job and he does it well. He is incredible.
5) We got paid a day early. Ahhh yeaaaah!