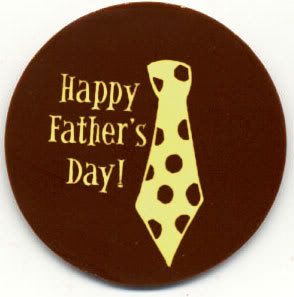 First off, Happy Father's Day to all the daddy's out there! All those away from their families and those families who have lost their husbands and fathers. My heart goes out to you all.
Happy Father's day to my papa. He is an incredible man and such a fantastic example. He put up with SO much from me. Love you!
Now Happy Father's Day to my loverface, my baby love, my best friend, my husband, the daddy to our
ANGEL BABIES
, and my Mr. Superman. He has taken care of me from the day we met and has been my sole source of comfort in the loss of our babies. He has stood by me, dried my tears, held my hand, and held me. He showed his innate sense of caring for little ones. He is SO good at it. From the time I tricked him into holding Aiden at just a few hours old, he hasn't stood a chance.

He allows me the honor of loving him, despite my quirks.
He has stayed sleepless nights at hospitals and made me laugh in spite of the reasons for being there.
One day, when we are blessed to have living angels here on Earth to call our own, he is going to be the most incredible and phenomenal daddy ever.
I love you Baby Love.